Made of Natural herbal,
Aromatic Meditation incense
Hand-Rolled in Tibet ,
100%Natural
About 50 incense sticks Per barrel
Each incense stick  length about 17cm,Each incense stick diameter 3.5mm.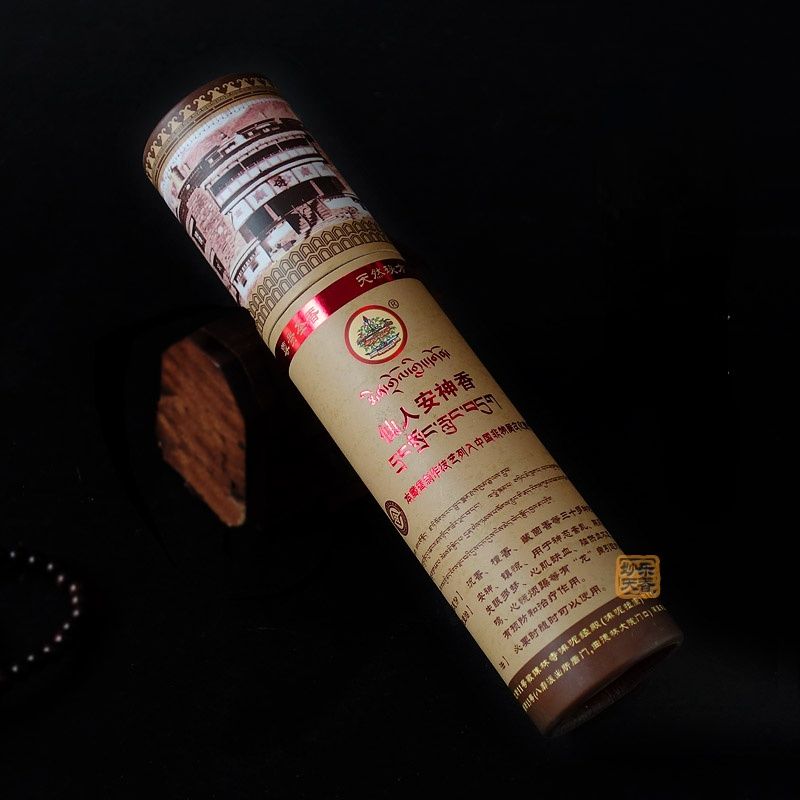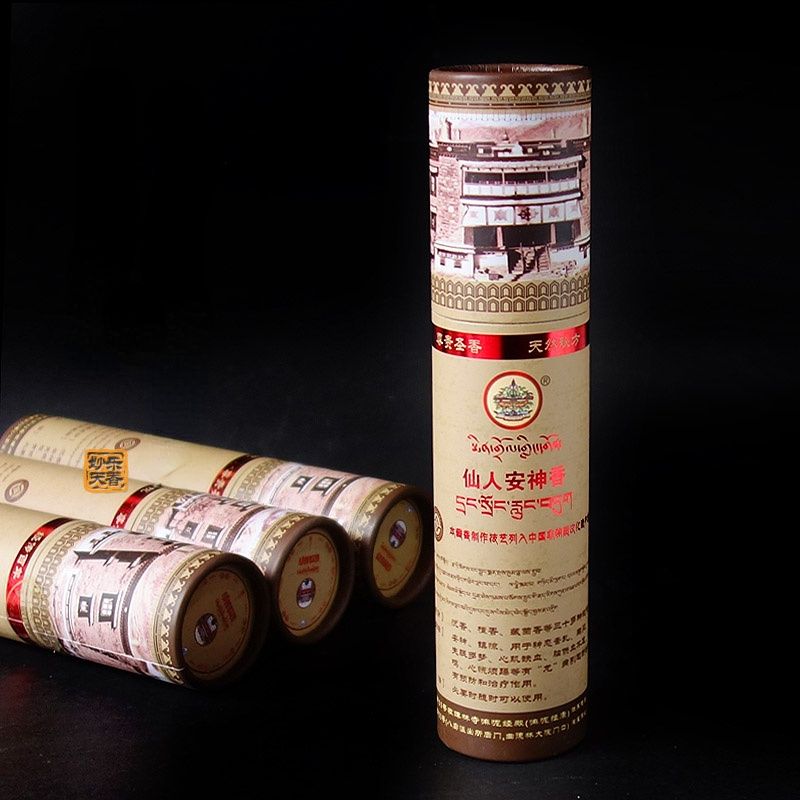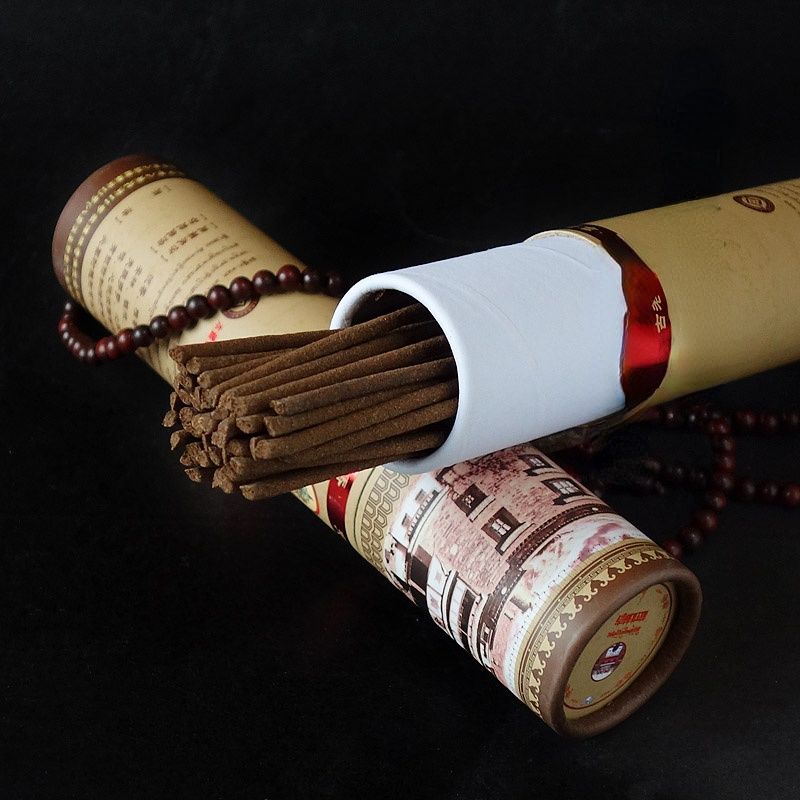 Mindrolling is the largest nyingmapa monastery in the Lhoka area.This incense has been prepared according to the recipe of the great master Terchen Rigzin Gyurme Dorje...It has a very special fragrance and it is widely used to make offerings to the Buddhas.
It contains mang precious medical substances utilized in the Tibetan medical tradition:white and red sandalwood,musk,Saffron, borneol, clove of 30 kinds of precious natural herbs and spices and refined.
Mindrolling incense can self-cultivation, makes people feel fresh, and to ward off evil spirits, descaling, prevention of influenza and other diseases. Especially there is a good role of adjuvant therapy of epilepsy. But due to carefully follow the ancient sage secret refined, mindrolling incense in India, also has the good reputation of Nepal and other countries willing to mindrolling. Incense for you to defend the peace!